bron
The Low Countries. Jaargang 13. Stichting Ons Erfdeel, Rekkem 2005
codering
DBNL-TEI 1
Wijze van coderen: standaard
dbnl-nr _low001200501_01
logboek
- 2011-04-21 IB colofon toegevoegd
verantwoording
gebruikt exemplaar
eigen exemplaar dbnl
algemene opmerkingen
Dit bestand biedt, behoudens een aantal hierna te noemen ingrepen, een diplomatische weergave van jaargang 13 van The Low Countries uit 2005.

De Digitale Bibliotheek voor de Nederlandse Letteren beijvert zich voor het verkrijgen van toestemming van alle rechthebbenden; eenieder die meent enig recht te kunnen doen gelden op in dit tijdschrift opgenomen bijdragen, wordt verzocht dit onverwijld aan ons te melden (dbnl.auteursrecht@kb.nl).
redactionele ingrepen
Eindnoten zijn doorgevoerd in de lopende tekst. Een eventuele kop boven de noten is steeds verwijderd.
p. 3: De titel 'The Low Countries' op pagina 2 en 3 is in zijn geheel op pagina 3 geplaatst. Pagina 2 is hierdoor komen te vervallen.
p. 232: De informatie over de vertaler is naar het einde van het artikel op pagina 233 verplaatst.
Bij de omzetting van de gebruikte bron naar deze publicatie in de dbnl is een aantal delen van de tekst niet overgenomen. Hieronder volgen de tekstgedeelten die wel in het origineel voorkomen maar hier uit de lopende tekst zijn weggelaten.
[pagina [voorplat]]
Foundation
This thirteenth yearbook is published by the Flemish-Netherlands Foundation 'Stichting Ons Erfdeel', with the support of the Dutch Ministry of Education, Culture and Science (The Hague) and the Flemish Ministry of Culture (Brussels).
The Foundation 'Stichting Ons Erfdeel' also publishes the Dutch-language periodical Ons Erfdeel and the Frenchlanguage periodical Septentrion.
Arts, lettres et culture de Flandre et des Pays-Bas, the bilingual yearbook De Franse Nederlanden - Les Pays-Bas Français and a series of books in several languages covering various aspects of the culture of the Low Countries.
The Board of Directors of 'Stichting Ons Erfdeel'
President:
Herman Balthazar
Managing Director:
Luc Devoldere
Directors:
Greetje van den Bergh
Jan Bosselaers
Marcel Cockaerts
Jan Desmyter
Bert de Graeve
Cecile Maeyaert-Cambien
Aad Nuis
Frits van Oostrom
Adriaan van der Staay
Cees van der Velden
Ludo Verhoeven
Honorary President:
Philip Houben
Address of the Editorial Board and the Administration
'Stichting Ons Erfdeel', Murissonstraat 260, 8930 Rekkem, Flanders, Belgium
T +32 56 41 12 01, F +32 56 41 47 07
www.onserfdeel.be, www.onserfdeel.nl
Head of Administration:
Bernard Viaene
Administrative Secretaries:
Adinda Houttekier / Hans Verhaeghe
Aims
With The Low Countries, a yearbook founded by Jozef Deleu (Chief Editor from 1993 until 2002), the editors and publisher aim to present to the English-speaking world the culture and society of the Dutch-speaking area which embraces both the Netherlands and also Flanders, the northern part of Belgium.
The articles in this yearbook survey the living, contemporary culture of the Low Countries as well as their cultural heritage. In its words and pictures The Low Countries provides information about literature and the arts, but also about broad social and historical developments in Flanders and the Netherlands.
The culture of Flanders and the Netherlands is not an isolated phenomenon; its development over the centuries has been one of continuous interaction with the outside world. In consequence the yearbook also pays due attention to the centuriesold continuing cultural interplay between the Low Countries and the world beyond their borders.
By drawing attention to the diversity, vitality and international dimension of the culture of Flanders and the Netherlands, The Low Countries hopes to contribute to a lively dialogue between differing cultures.
ISSN 0779-5815
ISBN 90-75862-75-X
NUR 600/612
Copyright © 2005 'Stichting Ons Erfdeel'
Printed by Die Keure, Bruges, Flanders, Belgium
Design by Luc De Meyer (Die Keure)
All rights reserved. No part of this publication may be reproduced in any form without the prior permission of the copyright holder.
[pagina 1]
The Low Countries
[pagina 3]
TLC 13
2005 The Low Countries
ARTS AND SOCIETY IN FLANDERS AND THE NETHERLANDS
Published by the Flemish-Netherlands Foundation Stichting Ons Erfdeel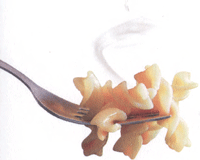 [pagina 4]
Editorial Board
Advisory Committee
Chief Editor:
E.M. Beekman, Amherst,

ma, usa

Luc Devoldere
André Brink, Cape Town, South Africa
Christopher Brown, Oxford, United Kingdom
Deputy Editors:
Bram Buijze, The Hague, The Netherlands
Dirk van Assche
Ian Buruma, London, United Kingdom
Frits Niessen
Patricia Carson, Ghent, Belgium
Reinier Salverda
Jan Deloof, Zwevegem, Belgium
Theo D'haen, Leuven, Belgium
Secretary:
Bruce C. Donaldson, Melbourne, Australia
Filip Matthijs
Charles Ford, London, United Kingdom
Amy Golahny, Williamsport,

pa, usa

Members:
Jaap Harskamp, London, United Kingdom
Saskia Bak
Adrian van den Hoven, Windsor, Ontario, Canada
Anton Korteweg
Jonathan Israel, Princeton,

nj, usa

Bart van der Straeten
Frank Ligtvoet, New York,

ny, usa

Hans Vanacker
Gitta Luijten, Amsterdam, The Netherlands
Martin Mooij, Capelle a / d IJssel, The Netherlands
Arnold J. Pomerans, Colchester, United Kingdom
Paul R. Sellin, Los Angeles,

ca, usa

William Z. Shetter, Bloomington,

in, usa

Johan P. Snapper, Berkeley,

ca, usa

Kees Snoek, Dordrecht, The Netherlands
Paul Vincent, London, United Kingdom
Leo Vroman, Fort Worth,

tx, usa

Rudi Wester, Paris, France
John Willemse, Pretoria, South Africa
Michael J. Wintle, Amsterdam, The Netherlands
Manfred Wolf, San Francisco,

ca, usa

Joanna Woodall, London, United Kingdom
[pagina 5]
Contents
What's Cooking?
11
Luc Devoldere
Hors d'oeuvre
12
Marjoleine de Vos
Cooking is not a Hobby And why peeling things is undeniably erotic
19
Poetry from the Pantry: Sheer delight
(Poems by Marjoleine de Vos and Peter Theunynck, selected by Anton Korteweg)
21
Peter G. Rose
An Enticing Taste of the Past Art in Food and Food in Art
30
Poetry from the Pantry: At the table
(Poems by Lucebert and Erik Menkveld, selected by Anton Korteweg)
32
Anneke H. van Otterloo
The Dutch and their Appetites Changes in Eating Habits in the Nineteenth and Twentieth Centuries
42
Poetry from the Pantry: Daily rations and family celebrations
(Poems by Patty Scholten and Manuel Kneepkens, selected by Anton Korteweg)
44
David Stroband
The Added Flavour of Art
59
Poetry from the Pantry: Bless this food
(Poems by Charles Ducal and Ida Gerhardt, selected by Anton Korteweg)
61
Barbara Simons
Crossing Chickens with Art Koen Vanmechelen's Cosmopolitan Chicken Project
70
Poetry from the Pantry: A vulgar yet cheerful plant
(Poems by Ben Cami and H.H. ter Balkt, selected by Anton Korteweg)
72
Filip Matthijs
Alphabet Soup Thoughts on Food and Food for Thoughts, with a Flemish Twist
[pagina 6]
91
Filip Matthijs
Do Try This at Home Home Cooking from the Low Countries
95
It's a Matter of Awareness
(An Extract from Herman Brusselmans' 'Diary of a Weary Egoist')
97
Poetry from the Pantry: Frugality and excess
(Poems by Miriam Van hee and Luuk Gruwez, selected by Anton Korteweg)
100
Ian Buruma
I didn't know about the Holocaust then Growing Up in Holland
110
Martin Conway
Problems of Digestion The Memory of the Second World War in Flanders
121
Marc Dierikx
America: from Example to Exasperation?
130
David Van Reybrouck
The Structure of Shame Stephan Vanfleteren's Portrait of the Kosovo War
138
Piet Gerbrandy
Tear Down This House The Poetry of Tonnus Oosterhoff Four Poems by Tonnus Oosterhoff
144
Eric Bracke
Hazy Memories Notes on the work of Bert de Beul
149
Willem Breedveld
Shifting Sands under the 'Polder Model' The Trial of Strength between Government and Trade Unions
156
Peter Vantyghem
Any Way Tom Barman Goes
163
Michel Bakker & Olga van der Klooster
A Plantation Turned Hotel The Built Heritage of Suriname
[pagina 7]
172
Paul Depondt
The Mirror Image and the Question 'Is that me?' Philip Akkerman and his Self-Absorbed Struggle with Portraiture
177
Frank Hellemans
Cocooning with a View Glocal Literature by Pol Hoste Three Extracts by Pol Hoste
184
Koen Vergeer
Utrecht: A Jigsaw of Intimacy
194
Luk van den Dries
STAN: Repertory Theatre with a Breath of Fresh Air
201
Bart van der Straeten
A Great Language Why do Foreigners Learn Dutch?
209
Christelle Meplon
High and Dry Media-Friendly Dutch Droog Design on the International Winners' Podium
218
Lieneke Frerichs
Nice Boys in a Cold World The Literary Works of Nescio An Extract from 'Young Titans' by Nescio
227
Reinier Salverda
Rudy Kousbroek and the Art of Memory Two extracts by Rudy Kousbroek
234
Tineke Reijnders
The Artist as Sharpshooter The Visual Precision of Liza May Post
246
Hans Ibelings
Unmodern Architecture in the Netherlands
[pagina 8]
Chronicle
Architecture
252
Kristiaan Borret
Tales of the Invisible City
Cultural Policy
254
Theo D'haen
How European is Dutch Culture?
Film, Dance and Theatre
256
Pieter Bots
Death of a Polemicist
On Theo van Gogh (1957-2004)
259
Yves Knockaert
Infection Welcome!
Het muziek Lod
261
Isabella Lanz
Leine and Roebana:
Explorers of Music and Dance
History
265
Filip Matthijs
The End of the Nineteenth Century in 1914
On Gas Attacks, Poetry, Cruelty and Increased Mobility in WW I Belgium
267
Dirk van Assche
'Nuts', Hunger and Cold
The Last Winter of War
Language
269
Paul Gillaerts
Air and Emptiness, says the Preacher (from now on)
The New Bible Translation
272
Reinier Salverda
Speaking Dutch - Past, Present and Future
Literature
274
Kees van Domselaar
An Intractable Cathedral of Language
The Poetry of Kees Ouwens
276
Wam de Moor
'Becoming the part you are playing'
Marek van der Jagt aka Arnon Grunberg
[pagina 9]
280
Johan Vandenbossche
The Brussels Jazz Orchestra: from Local Substitutes to Big-Timers
283
Lutgard Mutsaers
Mountaineers of Dutch Pop
(The) Nits: Thirty years of a Unique Sound
Philosophy and Science
286
Herman de Dijn
Comfort without Hope
The Topicality and Relevance of Spinoza
289
Klaas van Berkel
Marcel Minnaert and the Lacework of Nature
291
Dirk van Delft
Digital Clusius
Society
294
Luc Devoldere
'Europe, your Time has Come'
296
Paul Binding
The Importance of Being Dutch
Visual Arts
299
Ludo Bekkers
FotoMuseum: Photography Rehabilitated in Antwerp
302
Frank van der Ploeg
Lily was Here
Temporary Installations with the Indelible Mark of Lily van der Stokker
305
Juleke van Lindert
Riddles regarding Carel Fabritius
307
Marc Ruyters
Monuments to Modernism
Jan de Cock and the Spaces he Creates
311
Filip Matthijs
Short Takes
318
Contributors
319
Translators
Next page:
Adriaen Coorte. Still Life with Asparagus. 1697.
Oil on paper mounted on panel, 25 × 20.5 cm.
Rijksmuseum, Amsterdam.
[pagina [achterplat]]
Address of the Administration
Stichting Ons Erfdeel, Murissonstraat 260, 8930 Rekkem, Flanders, Belgium
T +32 56 41 12 01, F +32 56 41 47 07, E tlc@onserfdeel.be
www.onserfdeel.be, www.onserfdeel.nl, vat be 410.723.635
Prices for the yearbook 2005, no. 13
Australia a$ 85, Belgium € 37, Canada c$ 75, The Netherlands € 39, New Zealand nz$ 110, Republic of Ireland € 50, South Africa r 350, United Kingdom £ 30, usa $ 45
Other Countries: the equivalent of € 50
All prices inclusive of shipping and bank costs